Grow Your Instagram With These Hacks By SMO Experts In Delhi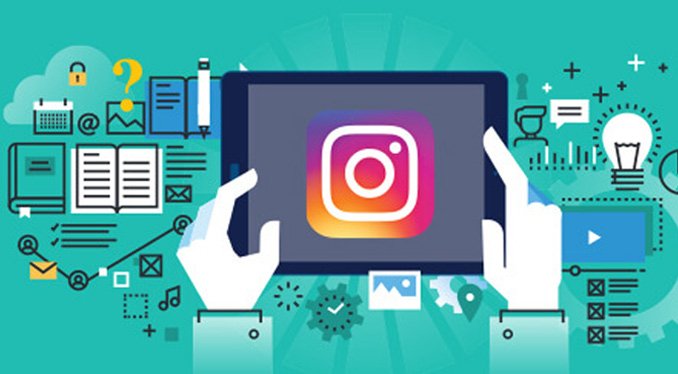 Instagram's algorithm is really complicated and keeps on changing. This makes it difficult for people to understand and work accordingly. But in this blog, we are going to discuss some of the hacks that you can use to increase Instagram followers and these are some of the hacks given by the SMO Service in Delhi who have years of experience in the field of social media marketing. 

Hacks for Instagram growth By SMO experts in Delhi
1. Make a strategy for your Instagram growth:
It's good to have a plan or a strategy before starting anything. So make sure to prepare a strategy or roadmap of how you are going to achieve your Instagram goals. Decide what are goals you want to achieve like no. of followers, engagement, sales etc. Prepare a strategy related to the content you are going to post on the platform. The audience gets attracted to the content they find related to them and their needs. So make sure to know your audience and competitors and make a plan. Post videos, static, reels that make convincing appeal to your target audience. For better growth, you can invest in SMO company in Delhi that are experts in this field and also provide great graphic designing services to give your brand a unique and outstanding look. Your content should focus more on emotionally engaging the audience and less on selling.
2. Prepare a business profile for more impact
Yes, you heard it right, it is one the greatest hack to grow your business and online presence. The best reason to opt for a business profile is that it provides you with an Instagram analytics tool to analyze your audience's behavior on your Instagram profile. This will help you plan strategy and content to reach your potential audience. 
3.  Instagram caption is important
Captions are really important to increase traffic on your profile. Making sure to judicially use captions and target potential audiences will not only help you in attracting the audience but also helps in building trust among them which will make sure that they become a part of the community you are trying to build. Tag your best customers on the post to make them feel important. This will also increase your brand's goodwill and boost up your brand image. If you don't want to do it by yourself then you can always go for social media marketing services in Delhi with greater experience and result-oriented services.
4. Make use of proper hashtags
Yes you heard it right, hashtags help in hooking a lot of followers. It's a kind of search tool for the people who search for hashtags to find particular products and services or things of their interest. You can create your own branded hashtags which will make it easy for the people who want to see your post reach you. Try to use 5-10 relevant hashtags on your post and if you want to use more you can use in the comment section.This will help drive people to your account and will increase Instagram followers.
5. Use paid ads
I know most of the people today don't want to spend money and focus on organic growth but paid ads are also part of the growth strategy. Selecting paid media helps you achieve various business goals like sales of your product and services or brand awareness. It allows you to reach an audience beyond your demographic region and make people aware about your brand's existence. But an ad requires a lot of scaling and experience so I would say you can opt for SMO services by an SMO company in Delhi who have a good amount of experience on the ad and has given good results.
6. Respond to your Followers
Many businesses either ignore or intentionally don't respond to their followers in their post's comment section or in the message box. Replying to the comments on your post helps in increasing engagement. It helps you build goodwill for your brand. When Instagram notices engagement on its profile it features it more often. This is because Instagram wants users to engage with the platform for a long period of time. Engagement is a pure source of organic followers and through replying to your followers you can meet some of your potential customers.
Conclusion
Well you can say that Instagram is a platform that can give foundation to growth of a business or brand. These hacks can really help your business reach unimaginable heights. Just make sure to use it in the right way. If not you can always go for SMO services which will take the burden off your head. But make sure to do your research before hiring an agency or a person. Learn about the projects they have worked on, the results they have given and their expertise in the particular field.