Avoid Common SEO Errors By the Best SEO Services Company
Your whole search ranking depends on the SEO done for your website. If your website is properly optimized or SEO friendly, then your chances of rising up higher in rank on the search engine will increase. As Common SEO errors may lead to a huge spam score and as a result termination of your website. If these errors are avoided then the website can be properly optimized and the flow of traffic on the site will increase resulting in an increase in sales of goods and services displayed on the brand's website. So in this blog, we, the Best SEO services company in Delhi will discuss the errors that you should avoid in SEO.
Errors to avoid in SEO in order to rank higher on the search engine :
1. Avoid Duplicate Content
Yes, you heard it right if you are using duplicate content on your website or 2 or more pages have some similar content then it will hamper your ranking on the search engine as well as also increase your spam score. It also makes it difficult for search engines to choose what to show and what not to show on search engines. IF you are forcing google to choose between identical content then all the content will suffer because of it. Better to have unique and readable content than duplicate content. For this, you can choose an SEO company in Delhi that has quality content writers that have a great experience with different clients in content writing.
2. Use Robots.txt judicially
Sometimes we unintentionally use robot.txt on pages that are pretty valuable and rich in content for us and forget. Then we try to get those pages indexed but it's become impossible for search engine crawlers to index those pages and thus the quality of the page gets wasted. So in order to avoid this problem in Delhi to have that much time then you can hire an SEO agency in Delhi that provides professional SEO services with great experience to make sure your work goes smoothly.
3. Minimal word count can create a problem
We are not saying that low word count is SEO ranking criteria but if your article or blog is too short and not explaining the topic properly then google may consider it as low-value content.
You must make sure that the content is sufficient enough to satisfy what the user wants. Use systematic keywords and sufficient information to increase the readability of the content. You can do research for keywords with the help of the best SEO keyword research tool like semrush, ubersuggest, etc.
4. Mobile optimization is important
Businesses think that only working on a PC-friendly website is important but they forget that almost 80 percent of the audience accesses the website through the phone. So it's important to optimize the website according to mobile and make sure it loads within the minimum time. This will help you in avoiding the diversion of your audience towards your competitors. Your page will not rank if it is not properly optimized according to mobile so it's better to avoid these kinds of mistakes. If possible make sure to get the best SEO services to make sure your website functions properly.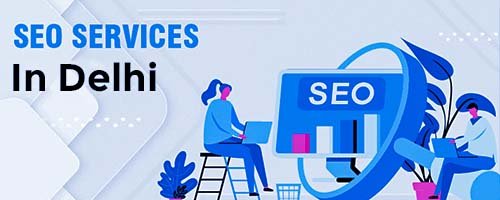 5. Avoid name mismatch
It should be properly checked that the domain name for which the SSL certificate is issued matches with the name shown on the address bar. If there is a mismatch, it creates a huge problem and can confuse the search engine and hamper your ranking.
6 Avoid backlinks from Spam websites
Yes, you heard it right, if there is a backlink attached to your page from a website with a bad reputation then it brings your page ranking down. Not only that, it will also increase your spam score and create a bad reputation online. In order to avoid this make sure that the website link you are attaching with your page is good, authentic, and genuine. This will help you create a good reputation and will build trust among your audience or you can say community.
7. If you frequently update your metatag
If you frequently keep on changing your metatag for a single page then it will affect your search engine ranking as your rank won't be the same for the metatag that you used previously. So if you ranked high using the previous metatag then you won't be ranked the same after changing the metatag.
Conclusion
SEO of a website plays an important role in the development of a brand's image. This makes it necessary for you to properly optimize your website and make sure there is no error to hamper your website growth. In today's time, it's better to hire a professional SEO agency in Delhi with a good client base and review. Make sure to analyze there previous results before hiring an agency.